Welcome to Enjoy Orange County. We're an Orange County lifestyle destination site for residents and visitors providing local information and fun things to do in Orange County and beyond. Enjoy Orange County is the resource on lifestyle, food, culture, arts & entertainment, hidden gems and fashion in Orange County. We're dedicated to discovering the best things to do in Orange County.
EnjoyOC Contributors
Here at EnjoyOC, we like to share all the details about the community, events, places to go, hidden gems, and travel in and around Orange County. We wouldn't be able to do that without the contributions of our amazing writers! Get to know them here.
---
Heidi Deal
Hi! I'm Heidi, the managing editor of EnjoyOC. When I'm not writing or managing websites you can find me solo hiking and going on new adventures with my kids and our pup. We love music, dancing, books, nature, fossils, and animals over here.
---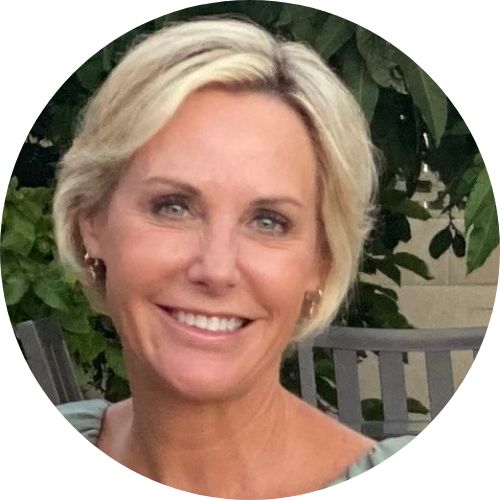 Monique McArthur
Monique McArthur is a mother of two, writer, and creator of delicious recipes. In her spare time she enjoys exploring all that Orange County has to offer, traveling, shopping, running with her dogs and spending time with family. Find her www.linkedin.com/in/monique-mcarthur-oc/
---
Cindy de Assis
Cindy is an OC native fond of PCH road trips to places like Rosa Santa or Carmel. She's a mother of three spending her free time baking apple pies, cooking green enchiladas, and listening to 80s music. She's a beach girl at heart and Cancun is her go to paradise.
---
Joe Wallace
Joe Wallace has been covering real estate, mortgage and financial topics since 1995. His work has appeared on ABC, The Pentagon Channel, Veteran.com plus a variety of print and online publications. He is a 13-year veteran of the United States Air Force and a former reporter for Air Force Television News.
---
Kaitlin Musser
Kaitlin is a former ballerina who now travels around the country in an 18-foot converted school bus. Her and her tall-one husband have welcomed 34 sweet children into their home the past eleven years. Although they wouldn't be a forever home for all of them they were able to adopt their daughter buckets and are legal guardians of their son monkey. Follow their crazy adventures on Instagram @runawaymusbus.
---
Kelly Smith
Kelly Smith is a freelance writer living in Southern California with one dog, two cats, two guinea pigs… and the rest of her family. She writes about Orange County, faith, family, special needs and tea, and world-builds science fiction universes on the side. Find her at www.bluerosecopywriting.com.
---
Morgan Mulac
In her travels around the world, Morgan has had many incredible experiences, such as rappelling down waterfalls, enjoying fresh produce in Puerto Vallarta, and discovering local cuisine in many cities. She is dedicated to using her writing skills to share her passion for travel with others and to help them discover the best places to eat while on vacation, no matter where she is. To learn more about her travels, visit morganstastytravels.com.
---
Rebecca Radtke
Rebecca has an undeniable love of writing and recently graduated from Cal State Long Beach with a degree in journalism. She enjoys watching hockey, scuba diving, swimming, and working out.
---
---
Disclosure Policy
Enjoy OC may accept free product samples, admission, tickets, gift cards, or cash to review a product, company or event. Opinions expressed on this site are still that of the reviewer and are not edited, reviewed, or influenced by the paid sponsor of a product or company review. The views and opinions expressed on this site are our own. If we claim or appear to be experts on a certain topic or product or service area, we will only endorse products or services that we believe, based on our expertise, are worthy of such endorsement. Any product claim, quote or other representation about a product or service should be verified with the manufacturer or provider.
EnjoyOrangeCounty.com is a participant in the Amazon Services LLC Associates Program, an affiliate advertising program designed to provide a means for sites to earn advertising fees by advertising and linking to Amazon.com.